| | |
| --- | --- |
| List Price: | 1,999.00лв. |
| Price: | 1,899.05лв. |
| Discount: | 99.95лв. (5.00%) |
Description
ES520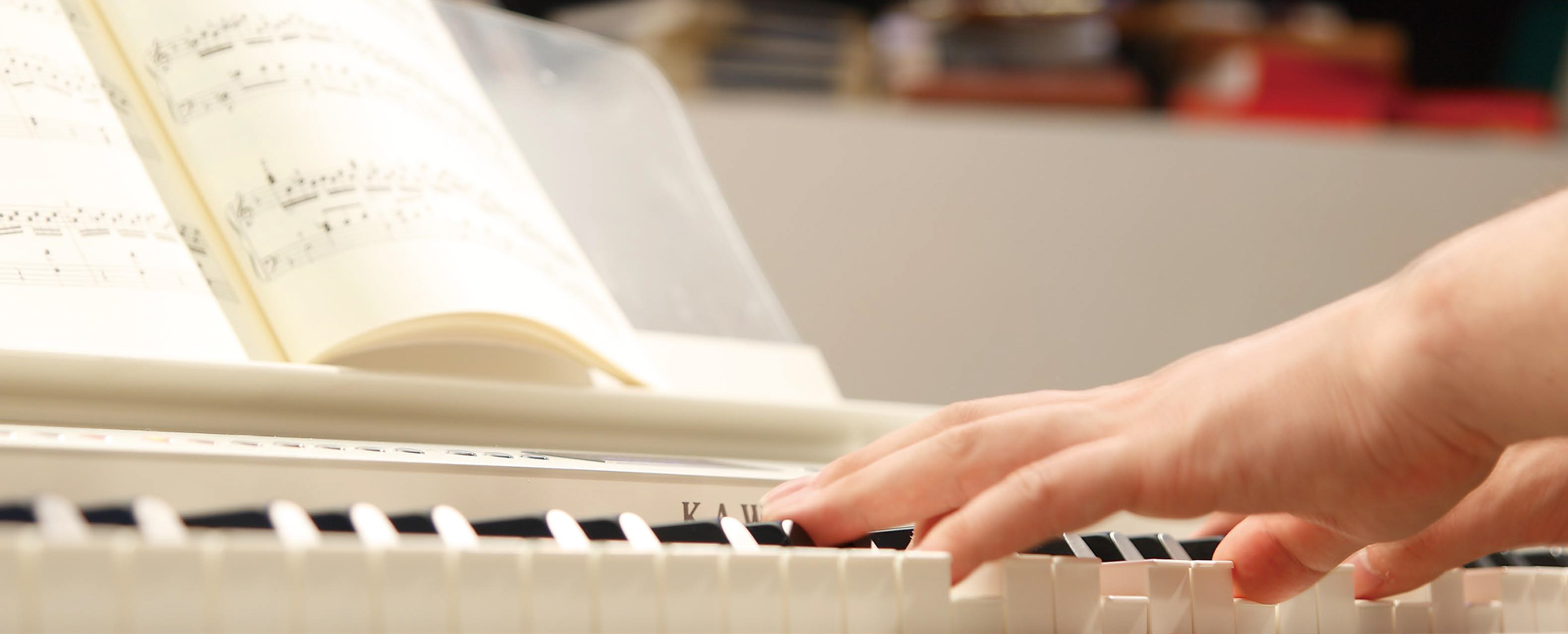 The ES520's class-leading Responsive Hammer III keyboard action recreates the supreme touch of an acoustic grand piano, with its realistic movement and rigid, springless design providing a smooth and natural piano playing experience. The instrument's modern, triple-sensor key detection system enhances responsiveness and accuracy, while structural reinforcements throughout the action assembly help to minimise horizontal key wobble during staccato and fortissimo passages.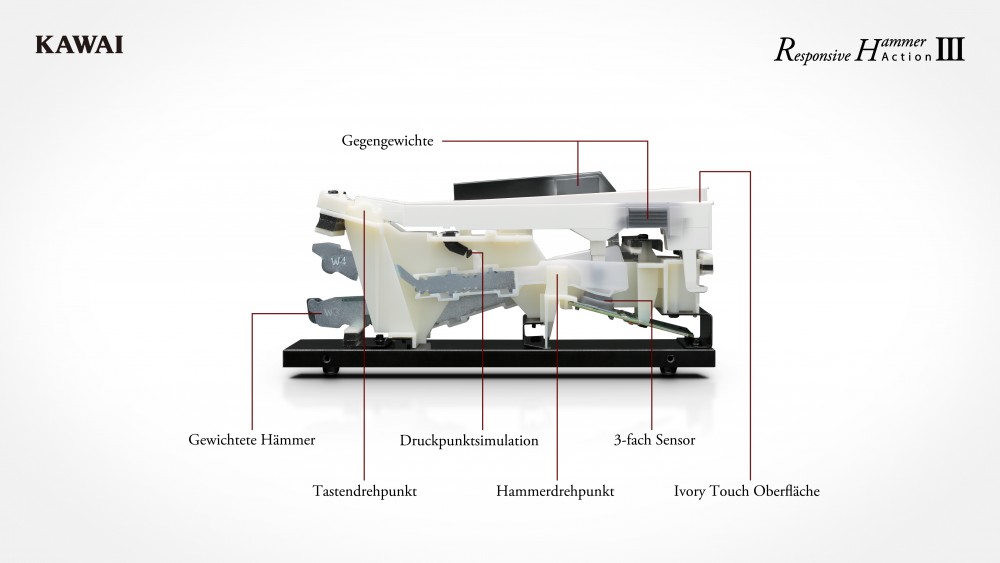 The weight of the keyboard is appropriately graded to mirror the heavier bass hammers and lighter treble hammers of an acoustic piano, while let-off simulation recreates the subtle 'notch' sensation felt when softly playing the keys of a grand piano. These important characteristics allow discerning pianists to practise their expanding repertoire with confidence, and ensure that there are no unpleasant surprises when called upon to perform using the finest of grand pianos.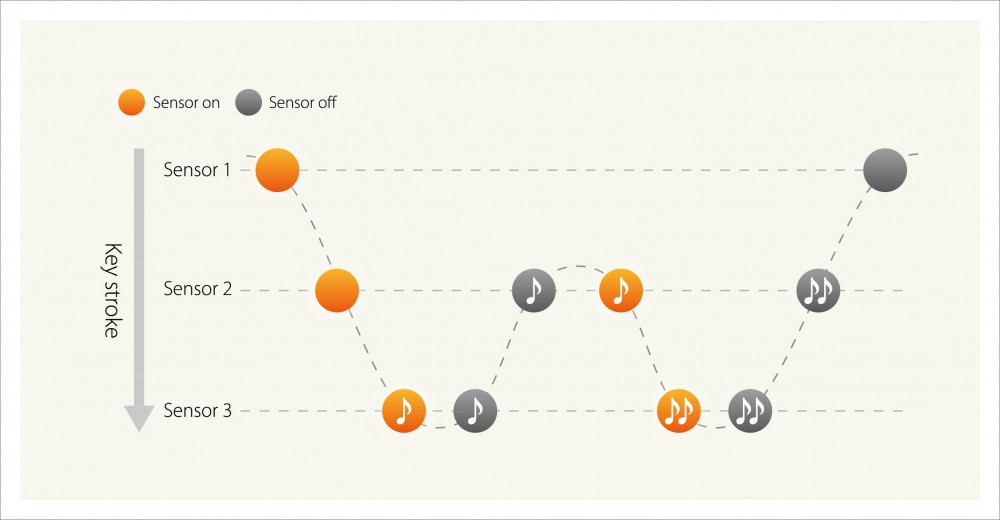 The Kawai EX concert grand piano is widely regarded by professional pianists and piano technicians as one of the finest instruments within its class. Hand-built by our renowned Master Piano Artisans at the Shigeru Kawai Piano Research Laboratory in Ryuyo, Japan, each EX instrument undergoes a meticulous regulation and refinement process within a specially designed anechoic chamber. Following this lengthy crafting period, the completed EX concert grand piano receives a final series of rigorous quality inspections, before eventually taking centre stage in the world's most prestigious musical institutions and concert halls.

STUDIO QUALITY EFFECTS WITH VINTAGE FLAVOUR
The ES520's powerful new digital effects engine further enhances the instrument's superior core sounds, applying additional layers of detail and realism that bring performances to life. Tailor an instrument's character and feeling with a range of studio quality chorus, tremolo, delay, and auto-pan effects. Add vintage warmth to electric pianos and trademark growl to drawbar organs using the dedicated Amp Sim speaker models. Then adjust the instrument's reverb controls to position yourself within one of six acoustic environments, ranging from a small practise room to an inspirational grand cathedral.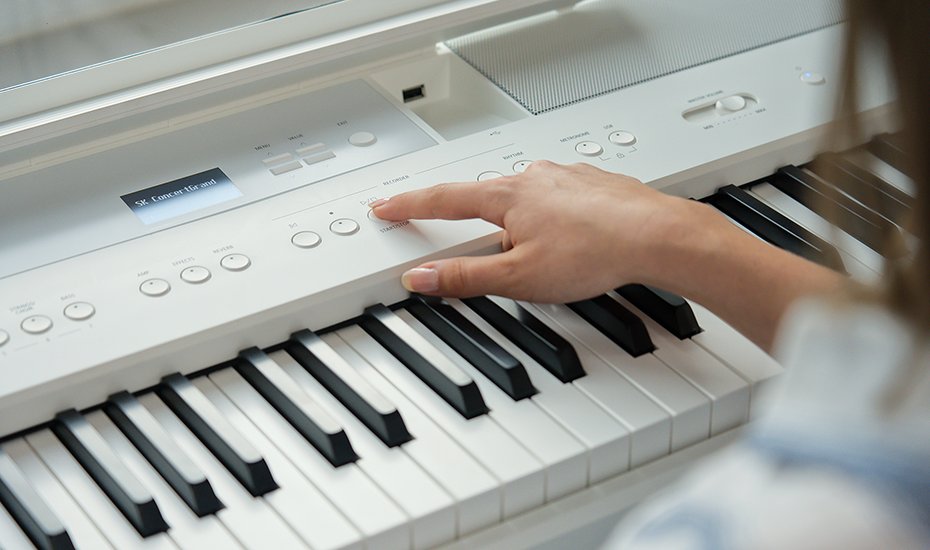 POWERFUL RECORDING
USB memory devices can also be used to play back MP3 or WAV audio files, allowing musicians to learn the chords or melody for a new piece, or to simply play along with their favourite songs. It is even possible to record entire performances directly as MP3 or WAV files for emailing to family and friends, casual listening away from the piano, or for further editing using an audio workstation.
Optional Accessories
The beautiful HM-5 Design Kit makes the ES520 a stylish digital piano.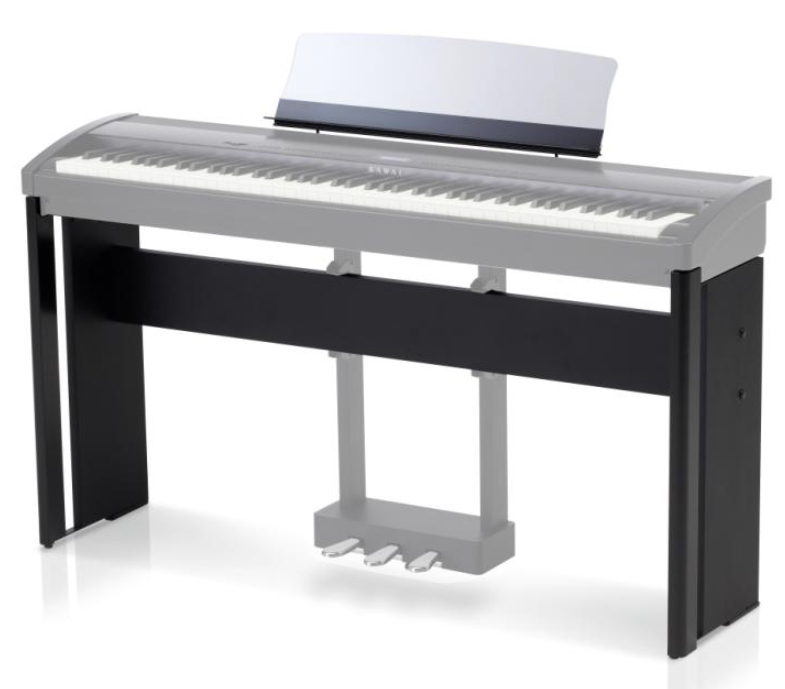 It contains the stand and the acrylic music rack.
In addition this set can be expanded by the 3 pedal unit F-302.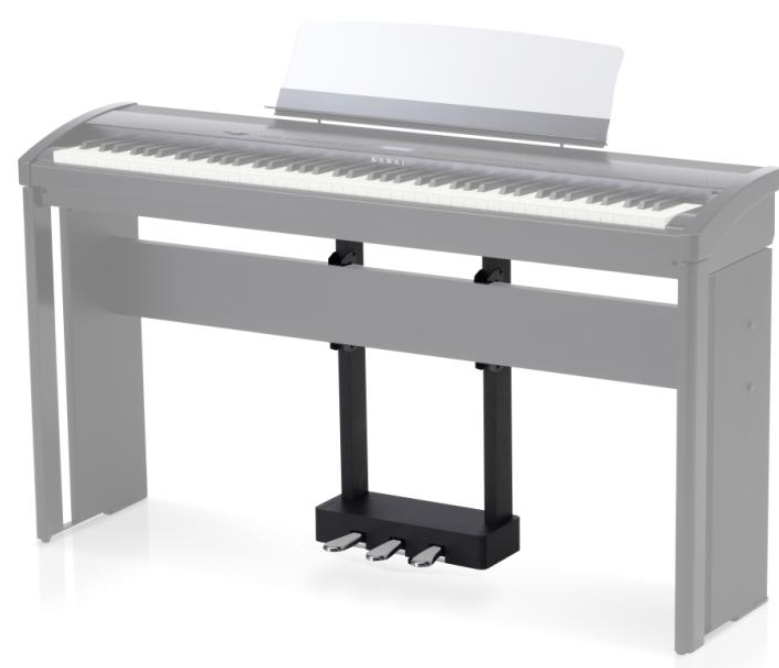 Specification
| | |
| --- | --- |
| Action | 88 keys with Ivory Touch surface, Responsive Hammer III (RHIII) action with Let-Off simulation and 3 Sensors per key |
| Piano Sounds | Shigeru Kawai EX, Kawai EX, Shigeru Kawai SK-5, Jazz Clean, Warm Grand, Pop Grand, Upright Piano, Pop Grand 2, Modern Piano, Rock Piano |
| Other Sounds | E-Piano x 4, Organ x 4, Harpsichord/Mallets x 4, Strings/Choir x 8, Bass x 4 |
| Sound Source | Harmonic Imaging™ XL (HI-XL) with 88 key sampling |
| Polyphony | max. 256 notes |
| Virtual Technician | Voicing per key, Damper Resonance, Damper Noise, String Resonance, Key-off Effect, Fall-back Noise, Hammer Delay, Topboard, Decay Time, Soft Pedal Depth, Minimum Touch, Tuning, Volume and Tune of each key |
| Reverb | Room, Lounge, Small Hall, Concert Hall, Live Hall, Cathedral - each with Depth and Time |
| Effects | Stereo Delay, Ping Delay, Triple Delay, Chorus, Classic Chorus, Tremolo, Classic Tremolo, Auto Pan, Classic Auto Pan, Phaser, Rotary und 4 Kombinationseffekte - each with Dry/Wet, Time, Speed, Feedback, High Damp, Depth (Parameters depend on Effect type.) |
| Amp Simulator | S.Case I, S.Case II, L.Cabinet - each with Drive, Level, EQ Low, EQ High |
| Dual-Mode | yes, with Balance |
| Split-Mode | yes, with Balance and free Split point |
| Accompaniment | 100 Rhythms with Variation (Drums, Bass, Backing), Auto Fill-In, One Finger Ad-Lib Phrasen, Auto Chord Progression, Full Keyboard and One-Finger-Mode |
| Anschlagsdynamik | Leicht 1/2, Normal, Schwer 1/2, USER 1/2, aus |
| Other Functions | 28 registration memories, Keybopard/Song Transpose, Equaliser (incl. User EQ), Wall EQ, Speaker Volume, Phones Volume, Line Out Volume, Audio Recording Level, Tuning, Damper Pedal, 4-Hand Mode, Saving of custom settings, Factory Reset, Left Hand Octave, Left Hand Pedal, Split Balance, Layer Octave, Layer Dynamics, Dual Balance, MIDI chanel, Program change send, Local Control Mode, Multi Timbre Mode, Chanel Mute, Automatic Power On/Off, Speaker On/Off |
| Recorder | USB Memory: MP3/WAV Recording and Playback, A-B Loop; Internal: MIDI 10 Songs, 2 Tracks – max. 90,000 notes |
| USB Functions | Playback: MP3, WAV, SMF ; Recording: MP3, WAV ; Functions: Audio Overdub, Song to Audio Convertion, Load internal Songs, Save internal Songs, Save SMF Songs, Load Registration, Save Registration, Delete File, Format USB Memory |
| Metronome | Beats: 1/4, 2/4, 3/4, 4/4, 5/4, 3/8, 6/8, 7/8, 9/8, 12/8 Tempo: 10-400 BPM |
| Demo Songs | 27 |
| Pedals | F10H Sustain Pedal with Half-Damper function included. Optional: Double Pedal F-20 or F301 3-pedal unit (only in combination with the HM-4 stand) |
| Display | 16 x 2 Character (LCD) |
| Jacks | USB to Host, USB to Device, MIDI (IN/OUT), LINE IN STEREO, LINE OUT (L/MONO, R), DAMPER (for F-10H), DAMPER/SOFT (for F-20), PEDAL (for F-301), Phones x 2, AC-adapter PS-154 |
| Speaker | 2 x (8x12)cm with Bass-Reflex-System, can be turned off |
| Amplification | 2 x 15 Watts |
| Size in cm | 136,2 x 36,1 x 14,9 |
| Finishes | Glossy Black or Snow White |
| Weight in kg | 22,5 |
| Accessories incl. | Metall music rack, AC-adapter PS154, Manual |
| Options | Designkit: HM-4 stand with acrylic music rack; F-301 3-pedal unit to be mounted at the HM-4 stand |
Video demonstration:
(3,10 MB)

(1,75 MB)

(3,03 MB)

(0,70 MB)

(4,66 MB)

(0,74 MB)

(2,99 MB)

(1,99 MB)

(3,38 MB)

(1,44 MB)

(1,16 MB)

(1,01 MB)

(1,29 MB)

(1,80 MB)

(1,12 MB)

(1,55 MB)

(1,26 MB)