Description
An exceptional introduction to Kawai quality.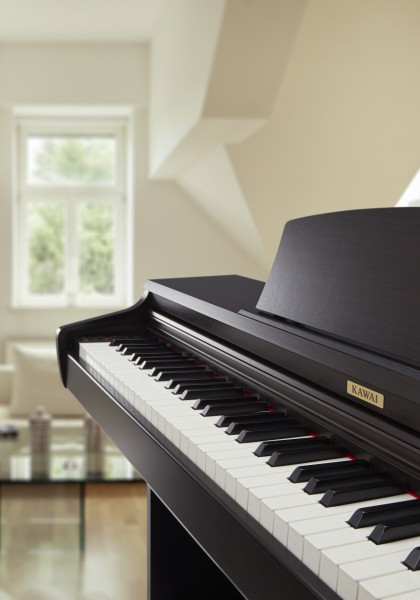 Authentic Key Touch
The KDP90's Advanced Hammer Action IV-F (AHA IV-F) keyboard action has been developed to represent the distinctive touch of an acoustic grand piano. Its springless technology and sturdy construction delivers consistent upward and downward motion for a smooth, natural, and authentic piano playing experience. Moreover, just as acoustic pianos utilise heavier bass hammers and lighter treble hammers, the AHA IV-F keyboard action also employs different hammer weights, appropriately graded for each playing range. Such realistic details provide greater stability during fortissimo passages, while preserving delicate pianissimo control, to satisfy the demands of even the most discerning pianist.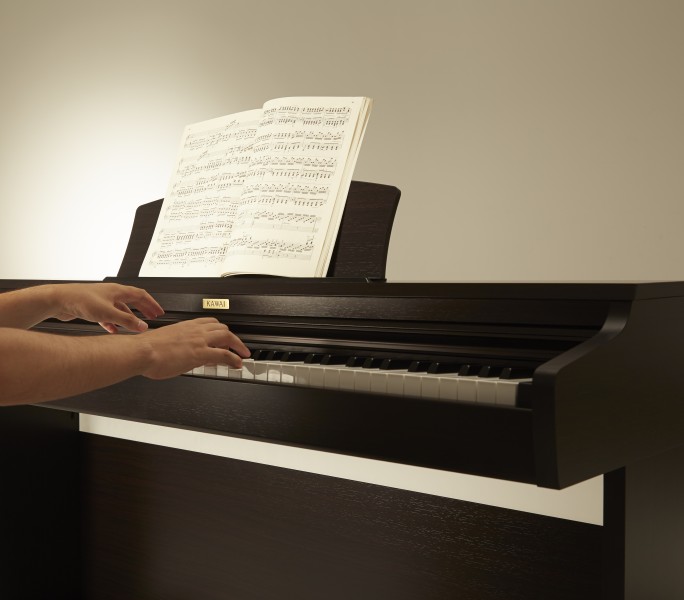 Grand Piano Sound
The KDP90 digital piano captures the beautiful sound of Kawai's highly acclaimed EX concert grand piano, with all 88 keys of this exceptional instrument meticulously recorded, analysed and faithfully reproduced using proprietary Harmonic Imaging technology. This unique process accurately recreates the broad dynamic range of the original grand piano, affording pianists an outstanding level of expressiveness ranging from the softest pianissimo to the boldest fortissimo. Additional reverberation effects that simulate the acoustic environment of a recital room, live stage, or concert hall are also applied, resulting in a rich, vibrant acoustic piano tone that delivers breathtaking realism and authenticity.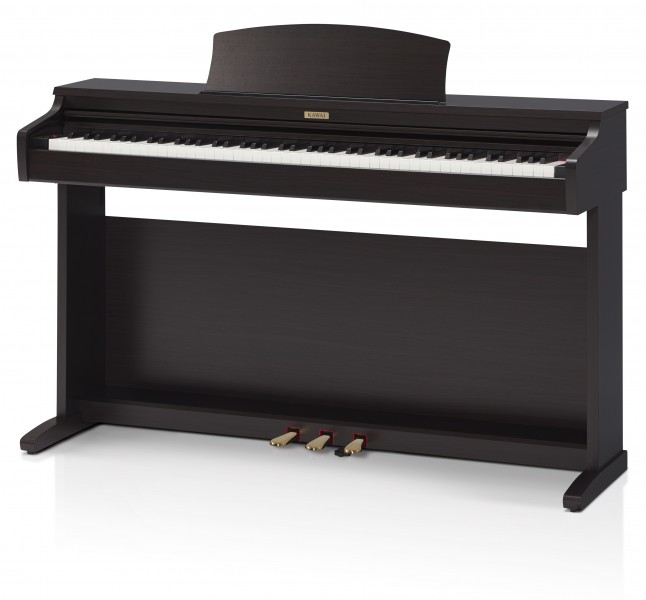 Digital Piano Convenience
Complementing its authentic keyboard action and rich grand piano sound, the KDP90 offers a variety of useful digital features. For aspiring pianists, the integrated metronome, lesson songs and dual headphone jacks ensure that practise is both productive and engaging, while more advanced musicians will appreciate the alternative instrument sounds, Dual playing mode, and song recorder functions.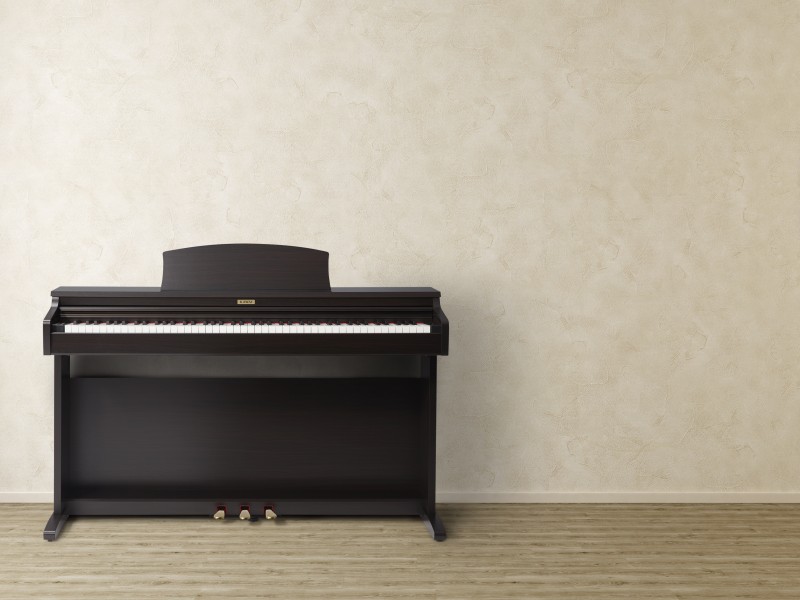 The KDP90 is available in selected countries only including the UK.
Features

Keyboard
AHA IV-F action, 88 weighted keys with graded hammers
Piano Sounds
Concert Grand, Concert Grand 2, Studio Grand, Modern Piano
Other Sounds
Classic E.Piano, Modern E.P., Jazz Organ, Church Organ, Harpsichord, Vibraphone, String Ensemble, Slow Strings, Choir, New Age Pad, Atmosphere
Sound Source
Harmonic Imaging System (88 keys sampling)
Polyphony
max. 192 notes
Reverb
3: Room, Small Hall, Concert Hall
Effects
Yes, preset
Lesson Function
Alfred or Burgmüller and Czerny lesson songs (depending on market location)
Dual Mode
Yes, with adjustable balance
Touch Curve
Light, Normal, Heavy, off
Recorder
3 Songs, max. 15.000 notes
Metronome
Beats: 1/4, 2/4, 3/4, 4/4, 5/4, 3/8, 6/8; Tempo: 10-300 BPM
Other Functions
Damper Resonance, Brilliance, Transpose, Tuning, MIDI Multi-timbral mode, Auto Power Off
Demo Songs
15
Concert Magic Songs
40
Pedals
Grand Feel System with Damper (Half-Pedal), Sostenuto and Soft
Finish
Premium Rosewood
Key Lid
Yes, sliding type
Jacks
Headphones x 2, MIDI In/Out
Speaker
12 cm x 2
Output Power
13 Watt x 2
Dimensions (WxDxH) in cm
136 x 40,3 x 85,1
Weight in kg
38
Audio demos

(2,80 MB)

(0,97 MB)

(2,73 MB)

(1,24 MB)

(2,51 MB)

(1,02 MB)

(2,12 MB)

(1,93 MB)

(2,29 MB)

(3,05 MB)

(0,97 MB)

(1,71 MB)

(1,34 MB)

(1,33 MB)

(2,18 MB)