Описание

ДОКОСВАНЕ

The Touch of a Grand Piano: Grand Feel II wooden key action
Embracing many of the long-established principles associated with an acoustic piano, the Grand Feel II keyboard action utilised by the CA97 combines realistic materials, motion, and mechanism to recreate the exceptional touch of the finest concert grand pianos.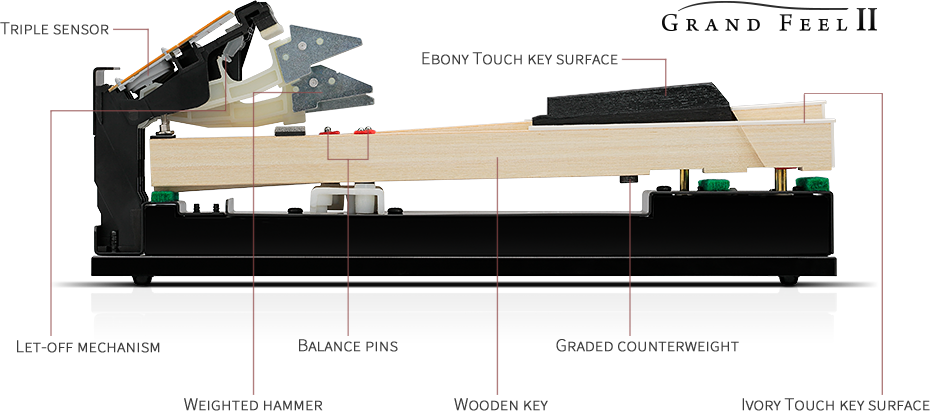 All eighty-eight black and white keys are crafted entirely from long pieces of wood, with finely textured ivory and ebony-like surfaces applied to absorb moisture and assist control. Each wooden key pivots smoothly on a balance pin – the ends rising and falling to replicate the familiar 'seesaw' motion of an acoustic piano action. When pressed, the back of the key lifts, triggering a grade-weighted hammer to strike a pressure switch. The amount of force applied to this switch is then measured, and the corresponding note played with authentic tonal character and volume.
The longest keys,the longest pivot length
In addition to having the longest keys of any digital piano, Grand Feel keyboard actions also boast the longest key pivot length – matching that of a Kawai grand piano.
This improvement ensures a more evenly balanced key touch weight from front to rear, and is particularly beneficial when playing complicated chords with fingers positioned towards the back of the keyboard.
88-key Graded Counterweights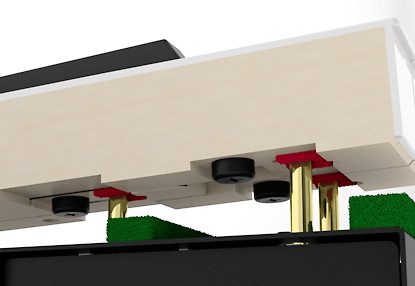 In addition to grade-weighted hammers, the Grand Feel II keyboard action also features graded counterweights attached towards the front of all 88 keys.
As with an acoustic piano, these finely balanced weights help to lighten the touch of the keyboard during pianissimo passages, while adding a feel of greater substance when playing with force.
Triple sensor key detection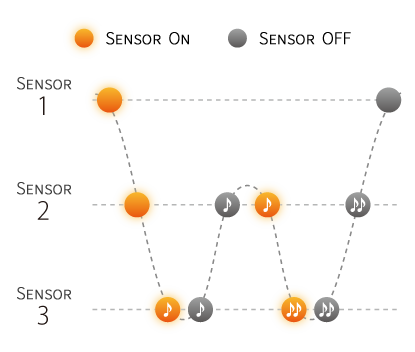 The Grand Feel II keyboard action also features an accurate triple-sensor key detection system for enhanced playing realism.
The added third sensor improves responsiveness when playing the same key repeatedly, and unlike conventional two sensor keyboard actions found in many digital pianos, allows the sound of a single note to be gradually 'layered' without the previous tone being lost.
In addition, Kawai's action technology also monitors the speed at which each key is lifted, influencing the release character of piano sounds, and providing a greater range of expression between staccato and legato playing.
Ivory & Ebony Touch key surfaces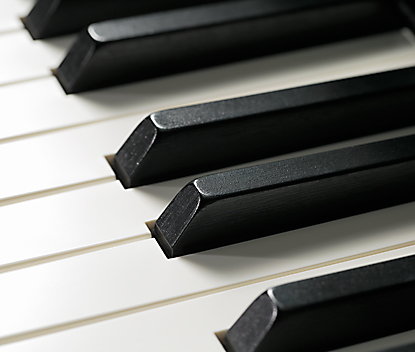 The exceptional CA97 features Kawai's highly regarded Ivory Touch white key surfaces as standard. This finely textured material gently absorbs fingertip perspiration and oils to assist playing control, and possesses a natural, matte finish that is smooth but not slippery.
To complement these premium white keys, Kawai has also developed Ebony Touch, an all-new black key material that reproduces the finely-textured grain and rich lustre of real ebony wood. The result is a keyboard surface that looks and feels as luxurious as some of the world's finest grand pianos, inspiring musicians of all levels to become better pianists.
Let-off Simulation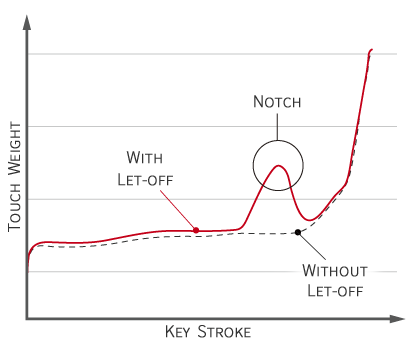 As the most authentic digital piano keyboard action, Grand Feel II even reproduces the 'let-off' characteristic of acoustic piano actions. This subtle 'notch' sensation can be felt when playing the keys of a grand piano very gently, and may be used by experienced pianists to aid control when playing pianissimo passages.
In addition, the Grand Feel II action supports playing notes from the let-off point (sometimes referred to as playing 'off the jack'), allowing the most advanced piano techniques to be performed.
SOUND
The Sound of a Grand Piano: Three world-class instruments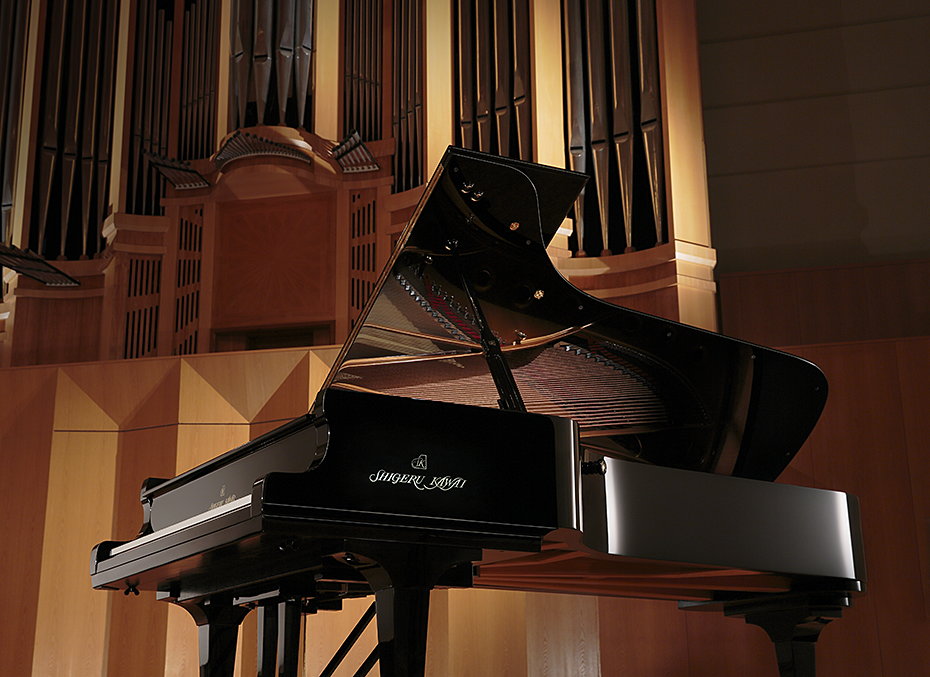 Earning a reputation as the 'premier pianos of Japan', Shigeru Kawai instruments grace the stages of concert halls and musical institutions throughout the world, and are prized for their outstanding tonal clarity and exceptional dynamic range.
The new Concert Artist models capture the magnificent tone of two Shigeru Kawai instruments, the flagship SK-EX Concert and medium-sized SK-5 Studio grand pianos, allowing musicians to enjoy the contrasting properties of each.
In addition, the CA67 also features the distinctive sound of Kawai's highly acclaimed EX concert grand piano, which has frequently been selected by professional pianists in such prestigious events as the Chopin, Tchaikovsky, and Rubinstein international piano competitions, among others.
All three instruments are faithfully reproduced with full 88-key sampling using the latest Harmonic Imaging™ sound technology, to establish a new standard in digital piano tonal quality.
Full 88-key stereo piano sampling
The rich sound of the SK-EX, SK-5, and EX grand pianos is at the heart of the CA97, with all eighty-eight keys of these world- class instruments painstakingly recorded, meticulously analysed, and accurately reproduced as high-fidelity digital waveforms.
Recording each key individually in this way – as opposed to stretching the same tone over several different notes – preserves the grand pianos' unique harmonic character, and guarantees that the sound heard when playing any one of the CA97's wooden keys is a faithful representation of the original acoustic source.
Harmonic Imaging technology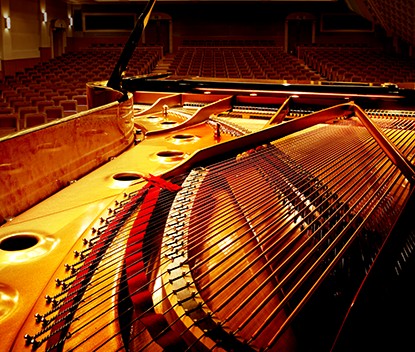 When playing a fine piano, the amount of pressure applied to the keyboard affects not only the volume of the sound produced, but also the unique tonal character of each note. Therefore, in order to construct a realistic acoustic portrait of each grand piano, not only is each key recorded individually, but also at a wide variety of different volumes, ranging from gentle pianissimo to thunderous fortissimo.
The CA97 offers a highly detailed acoustic portrait, with Harmonic Imaging XL technology ensuring smooth tonal transitions across the keyboard and throughout the entire dynamic range.
Extra Long sampling (HI-XL)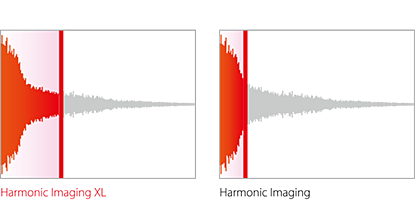 Taking full advantage of its expanded sample memory, the CA97's Harmonic Imaging XL standard extends the important attack portion of the piano sound by up to 120%, articulating the natural detail and resonance characteristics of each note more clearly, and improving the instrument's organic tonal quality.
Acoustic piano variety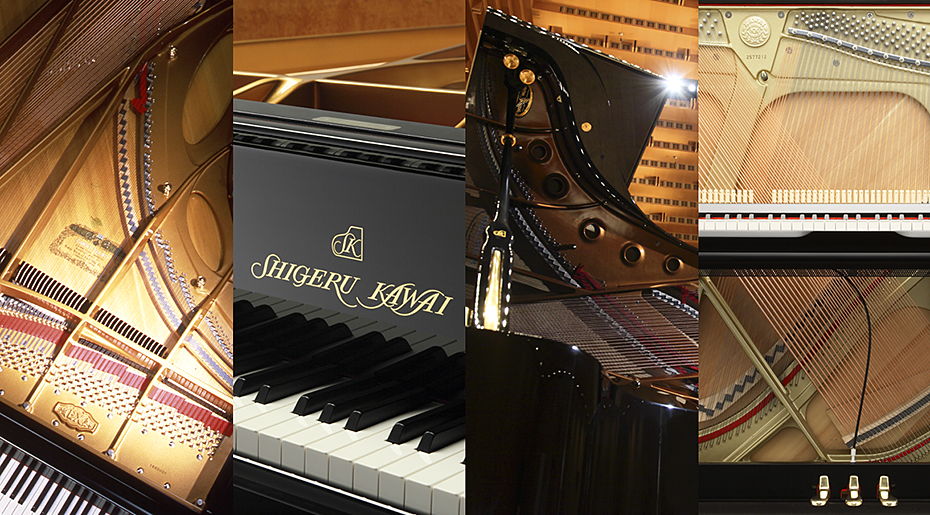 Alongside the classically voiced SK-EX, SK-5, and EX grand piano sounds, the CA97 also showcases a selection of Jazz, Pop, and Modern variations suitable for a range of musical genres. Traditional Kawai upright piano sounds are also included, for pieces that suggest a feeling of nostalgia, or call for a slightly more intimate tonal character.
Personalised piano adjustments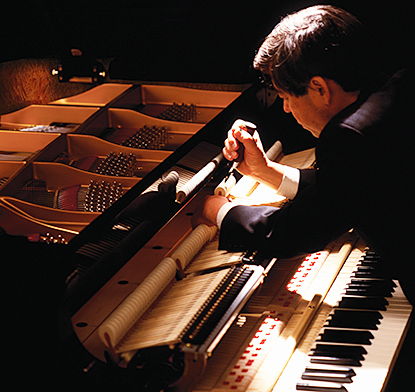 The knowledge and skill of an experienced piano technician is essential to bring out the best of a fine acoustic piano. In addition to tuning each note, the technician also performs numerous regulation and voicing adjustments that allow the instrument to truly sing.
The CA97's powerful Virtual Technician function simulates these refinements digitally, allowing discerning musicians to shape aspects of the selected piano's character to suit their personal preferences.
Perform touch weight and voicing adjustments, regulate hammer and key release noises, and fine-tune string, damper, and cabinet resonances. It is even possible to adjust the precise tuning, volume, and character of individual notes – all in real-time.
Kawai Soundboard Speaker System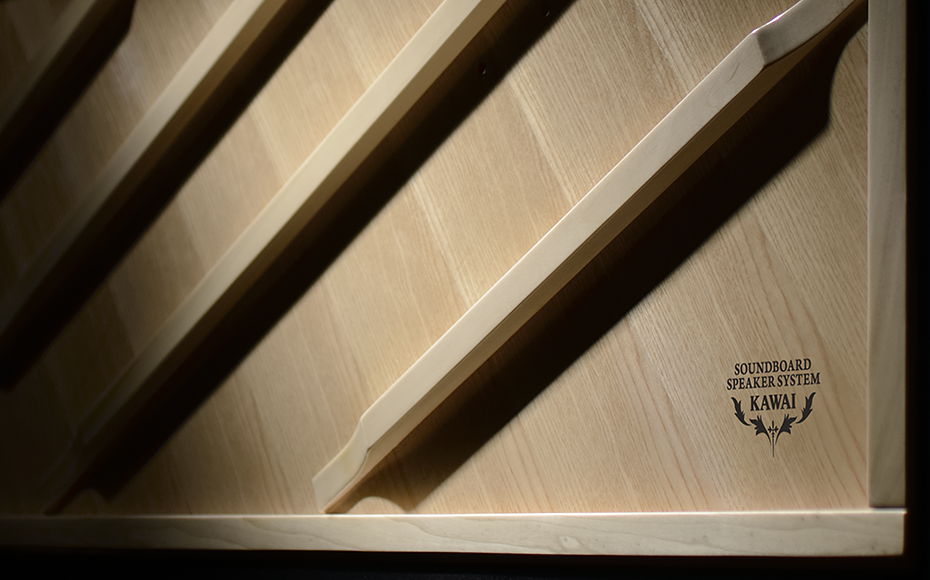 The CA97 features a high fidelity 6-way speaker system that has been specially designed to deliver deep bass and crisp treble frequencies, while also incorporating the latest version of Kawai's highly-regarded Soundboard Speaker System.
This unique audio technology embraces the rich, harmonic qualities of wood, channelling sound energy onto a traditional soundboard in order to produce a natural, organic tone. Long wooden ribs securely attached to the soundboard further broaden the frequency range and volume of the resonating sound, resulting in a remarkably authentic playing experience that immerses the performer, and faithfully reproduces the tonal ambience of an acoustic piano.
FEATURES
The Variety of a Digital Piano: Convenience & Flexibility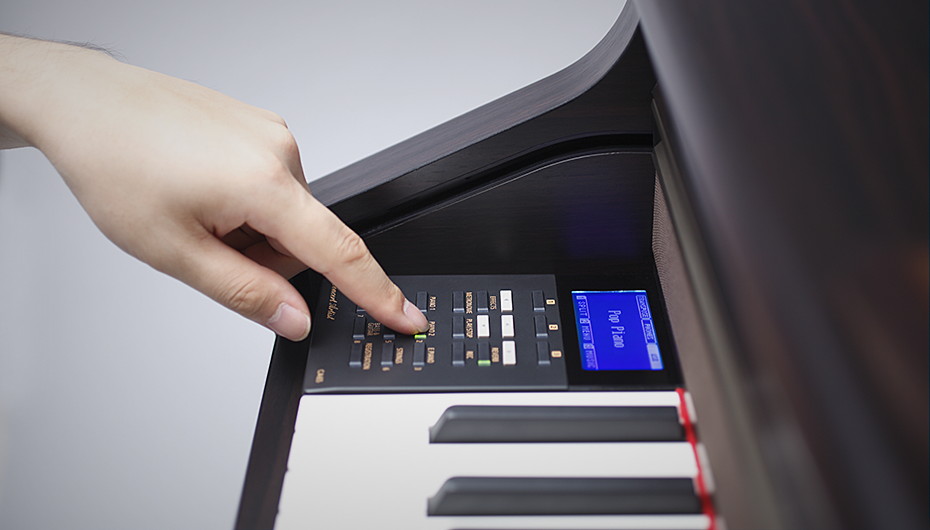 Complementing the instrument's class-leading Grand Feel II keyboard action and stunning Harmonic Imaging XL grand piano sound, the CA97 also offers a strong selection of digital features that further enhance one's musical enjoyment.
USB audio recording and playback, Dual, Split, and Four Hands keyboard modes, and a rich assortment of customisable instrument voices add greater variety to players' performances, while the convenient metronome function and integrated classical etudes and Alfred course books ensure that regular practise is both productive and engaging for aspiring pianists.
Rich sound selection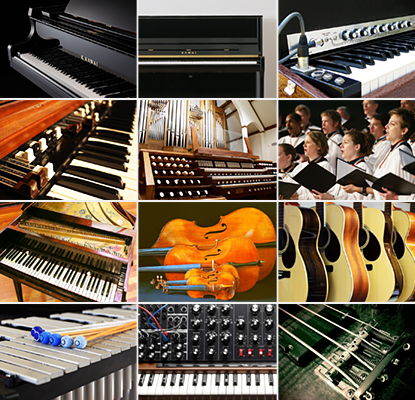 Supplementing the beautiful acoustic piano voices, the CA97 also features an excellent selection of additional sounds, ranging from electric pianos and drawbar or church organs, to strings, human choirs, and synth pads, inviting musicians to add greater variety to their performances.
Furthermore, the Dual playing mode also allows two different sounds, such as grand piano and strings, to be layered together, while the Split and Four Hands modes divide the keyboard into two independent sections. The volume balances and other settings for each playing mode can also be easily adjusted using the instrument's intuitive panel controls.
Flexible USB connectivity